Knock Down Rebuild Melbourne
Rebuilds are a great opportunity to upgrade and start with a fresh modern home without having to sacrifice your attachment to your existing environment. Let the experts at Zeskon Homes show you how!
Rising From The Ashes
If you feel like your current home is no longer suitable for your lifestyle and that a simple renovation would not fix the problem, Zeskon Homes can help you upgrade your home to modern standards by knocking down and rebuilding!
Stay in the area you love and in a home you love by taking advantage of our expertise in planning and obtaining the required approvals. We guarantee a modern, fully integrated and energy efficient home that you and your family adores. Contact us today for a free quote!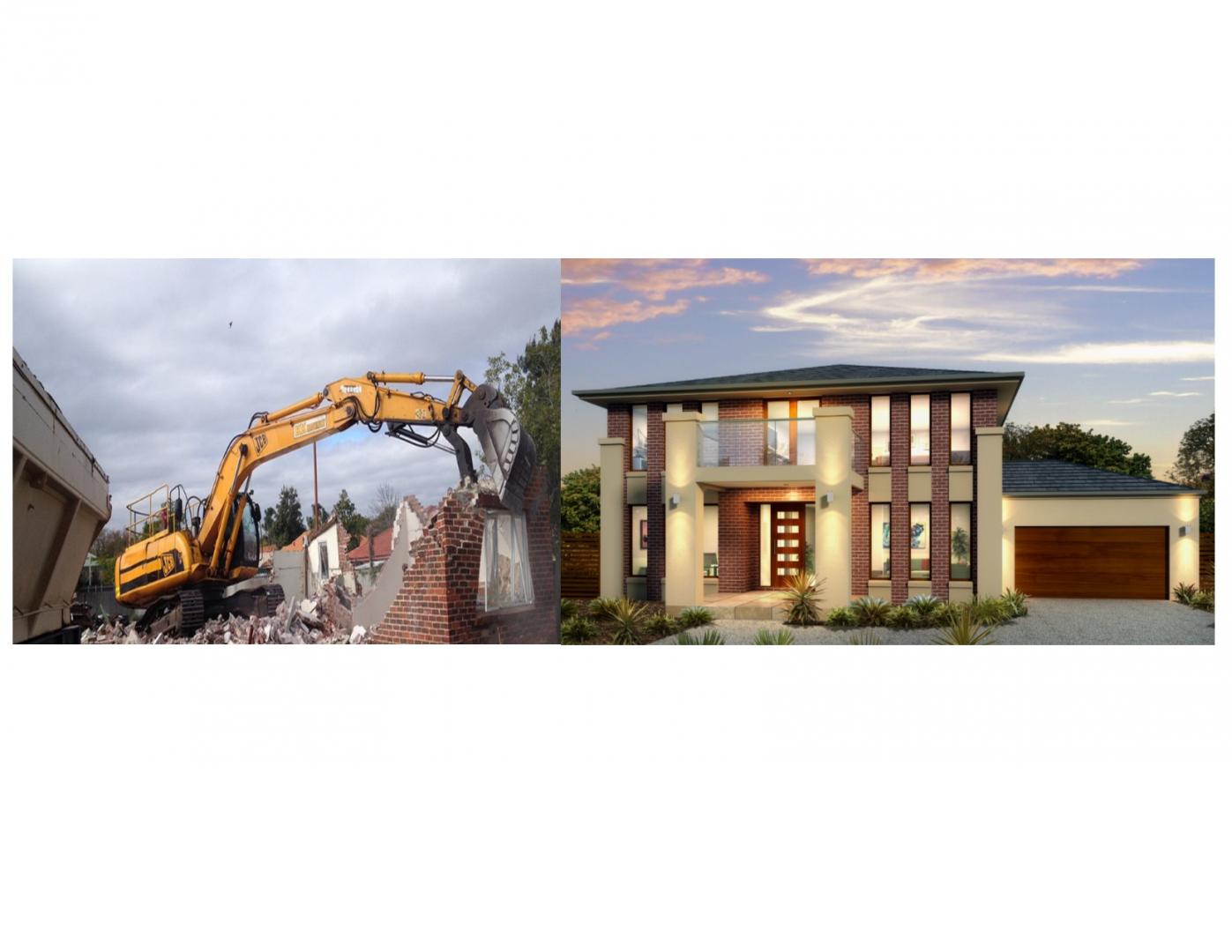 Home Builder
Luxury Custom Home Builder
Multi Unit Developments
Sloping Blocks Builder
Knock Down Rebuild
We Build to Your Specifications
Green Building Methods
Years of Expertise
Affordable Prices
Melbourne
Greenvale
Sunbury
Reasons To Consider A Knockdown Rebuild
If you're toying with the idea of a knockdown rebuild, but are unsure whether to commit or not, why not have a look at the top reasons why it's a great idea:
Lower cost. It's generally cheaper (per square metre) to build a new home than to extend or renovate your old home. With a knockdown rebuild project, you get a fresh, modern, energy-efficient home for less than the cost of a renovation project.
Lower risk. A knockdown rebuild is less risky than renovating, since the biggest problem with renovating is that you never know what you're going to uncover when you pull up the floorboards! This means that your renovation is more likely to take longer and exceed budget.
Limited disruption to your lifestyle. Choosing to knockdown rebuild means that there is minimal disruption to your family and their routine. No need to move schools or re-establish in a new neighbourhood. You stay in the location you've grown close to your family, friends and amenities.
Want to learn more? Get in touch with the experts at Zeskon Homes today!